I thought it would be nice to share a few of the local sights. Mostly because I had my phone with me the other evening while I was walking to our mate's place, and it was a gorgeous evening, and everything looked lovely.
So.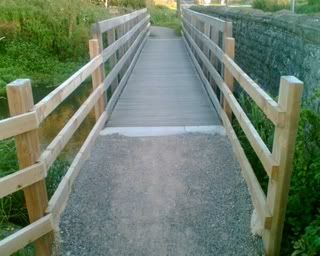 The new bridge. Very lovely.
The river, over which the bridge goes. Note the plastic chair, lobbed in by some halfwit yahoo.
A bamboo thicket. Could be part of the reason for the plague of pandas in the village. Bloody things.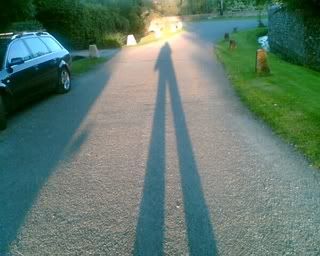 Only very, very tall people are allowed to live here.