...I have been inundated with requests* for a picture of my motivational noticeboard.
So here it is.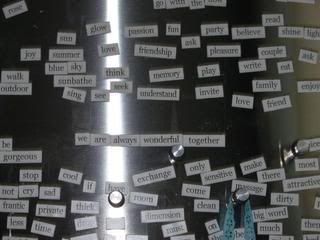 I deliberately cut the top of the board off because some of the words** are not suitable for family viewing. But for a small fee, I will send additional pictures to the more discerning reader.
*1 email. But I'm not proud.
**like "throb". And "bottom."