Photos from the weekend. If you watched "Robin Hood, Prince of Thieves", you will recognise both the castle and the grotto. If you don't, watch it again, and pay more attention.
Sorry if you now have that godawful Bryan Adams song going round your head, by the way.
This is Old Wardour Castle, from the front. Hence the door.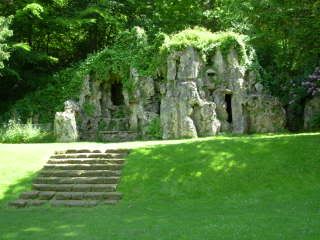 This is the Eighteenth Century grotto, put there by Capability Brown on one of his "Call
this
scenic? I can improve on this shitty old countryside." jags.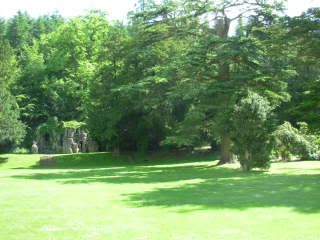 And hey, he was right.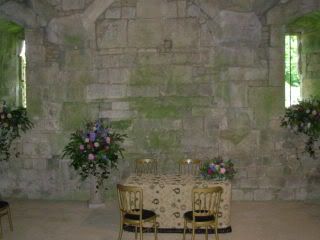 There was a wedding being held there later in the day. The flowers were lovely, we could smell them from the other side of the huge gridded iron door. Most atmospheric. "Yes, we got married in a dungeon."
This is a view of the lake, again a Capability "I laugh in your face, puny natural features" Brown addition I think.
This is the Eighteenth Century summer house thingy. Also fitted up for a wedding. Note the glorious Wiltshire countryside. There in the background. The green stuff.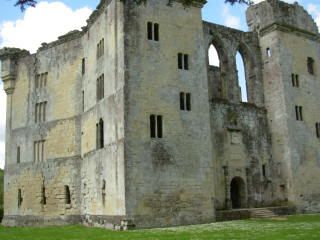 A side view of the castle, demonstrating what they mean when they talk about a place being made "indefensible". Yes, there used to be more walls around the back.
And finally....
Gold Hill, in Shaftesbury, where we went for lunch. A bugger to cycle down. Or up.