Also, my mad mate Lorraine successfully completed her joust at the Tower Armouries. Brilliant.
She raised a stack of cash for the charity and isn't too badly injured apparently. So well done her.
Mad as a hatter.
And brave.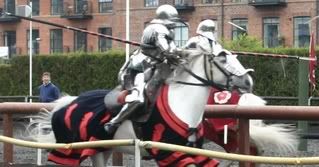 Check out the bits of smashed lance flying in all directions. Brrrr.