Decided to make scones earlier today, as it's such a shitty rainy day.
I thought "Nice cup of tea and a warm scone, just the ticket...I'll make a batch and it will all be lovely."
So far so good.
I made a batch of scone mix, which did seem a
bit
stickier than normal, but I popped it in the oven and made a pot of tea, waiting for the lovely scones to be ready.
I got butter and jam ready, and some little plates.
Everything was looking good.
Right up until I took the fuckers out of the oven.
Oh the horror, the horror...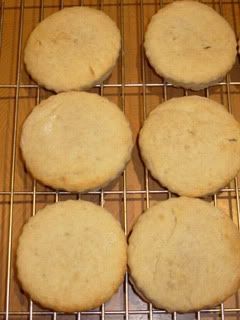 Flat.
Unfeasibly heavy.
Almost as if some fuckwit had used plain flour, instead of self-raising flour.
After I had moaned and whined a bit, I made some more. With the
correct
ingredients this time.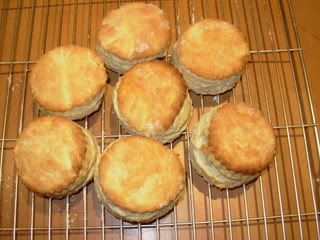 Much nicer.
See?
And, for comedy purposes, a side-by-side comparison.
Gah.