Well, among the outdoorsy adventures of the weekend, Mr WithaY made a fishing spear*.
Look.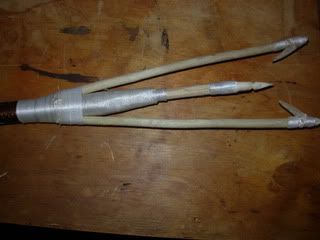 A work of art and beauty, whittled from twigs and that.
He's been trying it out.
It was most successful.
The hunter admires his prey.
Please note: No Beakers and Teddies were harmed** in the making of this blog.
*Once again, I wish I was kidding.
**Except for these two, obviously.